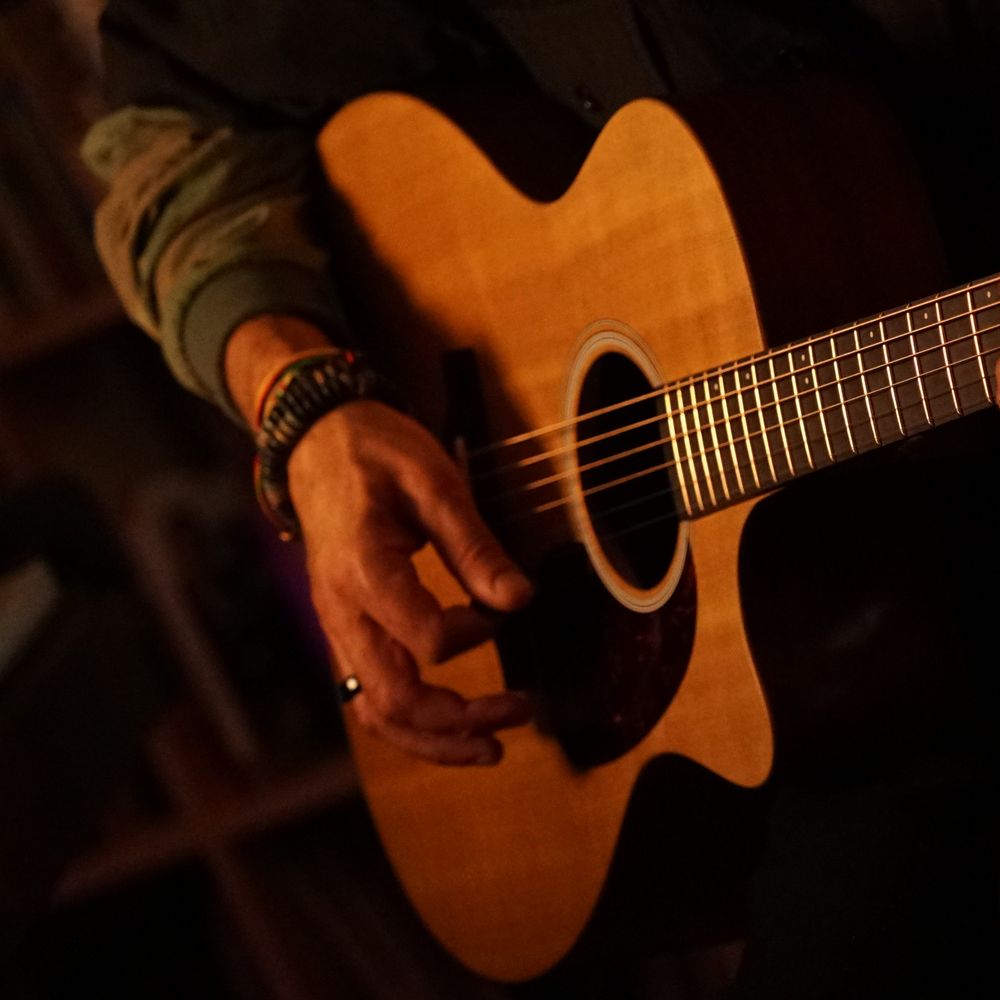 Music lessons!
23+ years experience teaching
Guitar: beg-adv
Bass: beg-int
Piano: beg
If you are on the beginning of your playing journey, we start by building a strong foundation with the basics: technique, chords, scales, and [for many] note reading. Along the way, we may venture into music theory, aimed at giving you a better broad view of music.  And from the very beginning, we are working on pieces and songs.
Through my 23+ years teaching, I have become well-adept [six-time Reno News & Review awarded "Best of Northern Nevada" Music Instructor] at tailoring the above-listed elements to meet people of all ages and varieties of experience in both beginning and furthering musical journeys—to get playing, and playing better.  And to deepen the listening experience, and even our relationship with music itself: a guiding force in so many ways!    
For those already on their musical road, we work together to formulate goals which then inform our specific area(s) of focus.  These usually include (but are not limited to): sing-and-play (guitar/vocals, or piano/vocals), lead playing/improvisation, production (I have much Ableton Live training and experience, and a growing body of work in LogicPro), performance and music theory.
I've worked with an array of this area's finest songwriters and performers helping to  hone that craft on the guitar.  At all levels I encourage listening (we build Spotify playlists) and building as broad of a spectrum of references possible, informing our growing musicality and awareness. 
As we learn to identify sonic signatures of whatever music we are listening to, we can move into ANY genre!  Through time, I've seen my students dive into classical,  country, blues and jazz, rock of all eras, metal and folk, funk, ska and reggae...we go there!
—And we showcase!  For the past several years I have been presenting the Student Showcase, a student concert featuring combo/band performances, and solos and duets as well.  A chance to get out and play onstage. For those interested, we get into the venue/stage/live-sound set-up too!